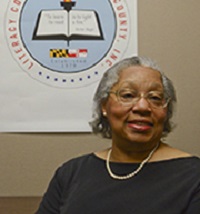 Mary Howard, Tutor
Mary Howard joined the literacy council in 2004 and has tutored nine students. She attributes her success to her desire to keep active. She feels everyone should give back to their community a little bit of what they have learned. Mary fondly recalls running into a former student who had many personal problems early on, but who now had a job and family. "We started off reading menus when he was a bus boy. Now he's the assistant manager of a restaurant. That's real empowerment!"
Mary Howard
Tutor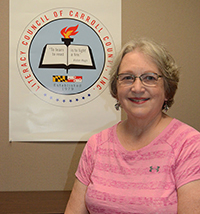 Anita Wilcox, Tutor
"I have always enjoyed reading, so when I saw a poster at my local library advertising the Literacy Council, I decided to share my love of reading." After three years of tutoring, Anita Wilcox continues to enjoy time with her student. The rewards have been twofold: her student has improved in reading and writing skills, and Anita has learned much more about the English language. "We read and write, but we also laugh, discuss the news, and share our points of view on a variety of topics. We both have grown a lot."
Anita Wilcox
Tutor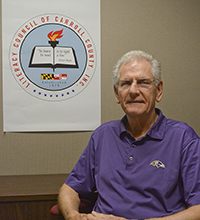 Dan Feustel, Tutor
Dan Feustel had some time on his hands, so he thought he might try to give someone a better chance in life. With that in mind, he joined the Literacy Council, and after a few years of tutoring, began working with a young man with cerebral palsy. Their partnership has continued for over ten years, along with a growing appreciation of the gifts each has to share. Dan's student has learned to read and write with skill, and Dan has learned to appreciate the difference literacy can make in someone's life.
Dan Feustel
Tutor